COURSES on offer
IR Part 66 – Category B1 Licences
Category B licences are aimed at line maintenance. They can also be used within base maintenance, in inspection or supervisory roles.
To be eligible for a licence, an individual must have completed the relevant modular examinations and have a prescribed period of aircraft maintenance experience.
A minimum of Grade C GCSE's or equivalent in maths and a science subject is required. Practical maintenance experience will also be a benefit, in both assisting understanding and ensuring all experience requirements will be fulfilled within the specified 5 year period.
The wider responsibilities of the Category B technician requires a more detailed knowledge than for Category A and, hence, a longer period of experience. Find out more about knowledge levels here.
Category B1 is mechanically oriented and covers aircraft structure, airframe systems, engines and propellers, or rotors, as appropriate. Category B1 licence holder will be also be able to certify all electrical work, including power and distribution systems and control and indication systems.
---
Sub-categories within Licence B1
---
Experience required
5 years – where no previous experience of formal training has been achieved
4 years – where the applicant has already qualified as a 'skilled worker' in another profession
2 years – where the applicant has successfully completed a JAR-147 approved cost of basic training at a category B1 level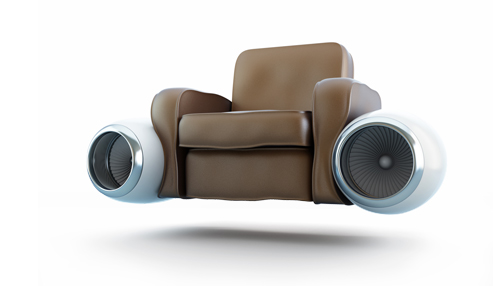 COURSESCAVC has a number of options available to Aircraft Technicians who wish to study for the CAA Part66 B-Licence. Everyone has different needs when it comes to studying and we recognise this. So we deliver the courses in a number of ways that fits these various needs. The courses that we currently run are;
Individual distance learning modules
Module Short Courses
Module Revision Courses
If these courses do not fit your requirement, please contact us. We are always willing to tailor courses to fit individual needs or company training requirements.
For more information on these courses, please click here:
To see the dates of any of our classroom courses, please scroll down to the timetable below.
SELECT COURSE TYPE
Each of the modular courses below includes:
Standard option:
Study with a Part-147 Approved Centre
Innovative study material in an ebook Format
Self Assessment Questions
Telephone and e-mail support
Online Resources
10% discount on Revision Tutorials and Short Courses
Allocated course contact and experienced subject specialists
Flexible learning: Start studying as soon as you sign up
1 Exam per Module
Premium option:
In addition to the Standard programme:
Please note: All exams compliant with B1 licence only.
Module
Standard
Premium
Overview
Module 1
£123.98
£175.28
Module 2
£141.08
£215.18
Module 3
£141.08
£215.18
Module 4 B1
£100.46
£120.41
Module 5
£141.08
£215.18
Module 6
£192.38
£334.88
Module 7
£232.38
£374.88
Module 8
£123.98
£175.28
Module 9
£201.98
£253.28
Module 10
£201.98
£253.28
Module 11
£252.23
£474.53
Module 15
£192.38
£334.88
Module 17
£123.98
£175.28
Look at our Frequently Asked Questions

PICK & CHOOSE
YOUR MODULES
Choose individual modules for complete flexibility
Complete your licence at a time that suits you
Not everyone wants to commit to studying for the CAA Part-66 Licence as an enrolled student with the college. For those that want to study one module at a time, all of our world class material and support is available to buy as single units in our shop. Each module has a ten year shelf life once the corresponding exam has been passed, so there is plenty of time to work at your own pace through the individual modules.
How online modules work
Each online module can be ordered individually to match the requirements for your licence and added to an existing account. All modules contain interactive animations and interactive self-assessment questions and have a 6 month lifespan, which starts counting down when you use the module for the first time. The syllabus for Category  A and B1 Licenses are covered.
Order through the online store
The store is a safe and secure method of purchasing our online study material, books, revision support, revision tutorials and short courses. These items can be purchased individually, allowing you to buy exactly what you need to study individual Part-66 modules.
Look at our Frequently Asked Questions