CAP 741 Basic Skills Courses
A suite of four discrete Basic Skills Courses delivered through an EASA Part-147 training organisation. These courses have been specially designed and developed to meet most of the Basic Skills requirements under Section 2.1 of the CAP 741 Aircraft Maintenance Engineer's Log Book and are fully referenced directly to the corresponding Licence Privileges.
Completing and maintaining your Aircraft Maintenance Engineer's Log Book is a mandatory requirement of EASA, FAA and National Civil Aviation Authorities (CAA).
The aim of the courses is to give you the opportunity to gain the skills and competences required under EASA Regulations by completing the required work within excellently equipped and approved facilities under the guidance of fully qualified and approved staff.
The format and content of the four separate courses has been carefully shaped to meet fully, the Competency Statements of the CAP 741 – with four specialist options within Unit 01. In addition, we have integrated 'Complementary Skills and Competences' that add depth and breadth to the CAA Common Syllabi.
We have marshalled these exact CAA requirements directly and created four new Units as follows:
| | | |
| --- | --- | --- |
| Unit 01 | Aircraft Maintenance Practices (A, B1, B2 Options) | assembly/component removal, disassembly, assembly, testing and fitment |
| Unit 02 | Assembly and Fitting Processes (A, B1, B2) | precision measuring, marking, cutting, repairing and shaping |
| Unit 03 | Materials Working Practices (A, B1) | working/integrity metallic, non-metallic, composite, fabric and wood |
| Unit 04 | Electrical and Avionic Systems (B1, B2) | fault finding/repair, components, wiring, looms, installation and testing |
Each of these Units are available during the year on a rolling basis (please take a look at the table below). In response to demand we are able to 'tailor' these units to suit individual, group or organisation requirements.
Each Unit package includes:
5 days hangar practical training
Small groups – overseen by subject matter experts
Comprehensive task cards and work instructions
CAP 741 sign-off by EASA/CAA approved personnel in an approved facility
Certification on completion of course
Conducted in our dedicated aviation training centre, located right next to Cardiff Airport (CWL – EGFF)
Discounted accommodation at local Airport Hotel
High quality refreshments and lunch provided on course training days
Request Further Information
To find out how we can help you or your organisation, please contact us and we will be happy to discuss how we can provide you with the best EASA/CAA Skills and Competency Support for yourself or your organisation.
Supporting the Aviation Industry
If the above suite of courses appeal to you – you may also be interested in some of the other training programmes we offer in both on-site and distance learning modes.
EASA Part 66 B1 Licence – All Modules
EASA Part 66 B2 Licence – All Modules
EASA Part 66 A Licence – All Modules
Fuel Tank Safety
EWIS
Human Factors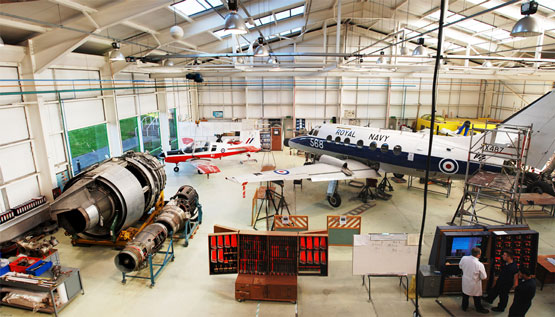 We tailor all courses for our customers to match your specific needs.
| Description | Location | Date | Price | Details | Info | Purchase Course | Buy |
| --- | --- | --- | --- | --- | --- | --- | --- |

To find out how we can help you with your Human Factors training, please contact us and we will be happy to discuss your requirements.